The Alex Cowan Urban History Fund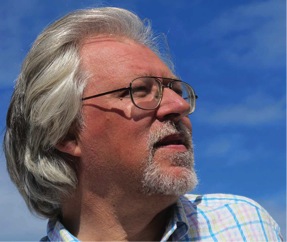 The Alex Cowan Urban History Fund has been set up in memory of Dr Alex Cowan.
This fund will provide researchers with support to access European Archives and attend conferences, in the true spirit of Alex Cowan's work in European social history.
Click here to donate:
or Alternatively you can send a cheque to Mrs Linda Persson, Social History Society, Bowland College, Bailrigg, Lancaster, LA1 4YT.
Details on how to apply for a grant from the fund will be available soon.
Background
Distinguished historian Dr Alex Cowan was an influential figure in the development of social and cultural history throughout his long and successful academic career. Alex was an eminent scholar of early modern Europe whose work on Venice and Lübeck, and his more recent focus on gossip and orality in early modern Europe, resulted in a host of monographs, edited collections, articles and conference papers.
Alex's first monograph was The Urban Patriciate: Lübeck and Venice, 1580–1700, published by the prestigious German Hansischer Geschichtsverein in 1986 and in Italian as Venezia e Lubecca, 1580–1700 in 1990. Such international recognition continued with his numerous papers given at conferences throughout Europe and beyond, and his edited volumes and many published research papers on urban culture; he also became a Fellow of the Royal Historical Society. Alex's student text Urban Europe 1500–1700 (Oxford University Press, 1998) is still widely used. His reputation among historians of Venice and his considerable analytic and story-telling skills reached their apogee in his Marriage, Manners and Mobility in Early Modern Venice (Ashgate, 2007).
In recent years Alex's articles examined the role of balconies in the transmission of an oral culture of rumour and gossip in Venice, Rome and Bologna. A volume dedicated to his memory is being produced following a major international conference on the theme of Gossip, Gospel and Governance, which took place at the British Academy in July 2011.
Alex's contribution to local, national and European research projects and his leadership of research groups was outstanding. From 2007 to 2011 he was editor of the internationally acclaimed journal Parliaments, Estates and Representations (PER). Alex was proficient in four modern European languages and many will remember his tour de force in the September 2011 conference in Messina when he translated effortlessly between Italian and English. He was dedicated to promoting the study of early modern European history with a particular focus on the place of gender in urban spaces. Alex's interest in this area led him to participate in plans for an edited collection on gendered spaces as part of his role as co-leader of the 'Space, Place and Environment' strand of the Danish-based 'Gender in the European Town' (GENETON) network. The collection is now close to publication: Routledge published Gendering Spaces in Early Modern Towns c.1700-1914 in 2014. Alex was unable to contribute an article himself but the editors, Marjo Kaartinen and Elaine Chalus, will dedicate the collection to him. Alex co-founded the Research Group in European Culture in Newcastle.
Beyond his research, Alex was a dedicated teacher and a supportive colleague to the young academics who passed through the University of Northumbria during his time there. Those who were lucky enough to have worked with Alex will remember him fondly. We hope that the Alex Cowan Urban History Fund will provide a fitting memorial to his lifetime's work for those aspiring scholars who follow in his footsteps in future years.
Alex Cowan qui nous a quittés le 30 novembre 2011 est une perte pour le monde académique et l'histoire de Venise en particulier. Pour faire vivre sa mémoire et continuer son enthousiasme pour la recherche historique et sociale européenne, nous avons établi un fonds pour aider la recherche dans ces domaines. Pour contribuer au Fonds de recherche d'histoire européenne ,urbaine et vénitienne en l'honneur d'Alex Cowan vous pouvez, soit envoyer un chèque à Linda Persson Social History Society, Bowland College, Bailrigg, Lancaster, LA1 4YT , soit faire une donation sécurisée en ligne en cliquant sur le lien ci-dessous.
THANK YOU VERY MUCH. MERCI BEAUCOUP. GRAZIEMILLE.