Our History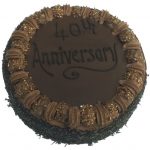 The Social History Society was founded in 1976 by Harold Perkin (1926-2004), with founding President Asa Briggs (1921-2016) serving for the entire time until his recent death. For four decades we have acted to represent the interests of social and cultural history and historians both within higher education and in the wider community. We have also held an annual conference, most recently our SHS40 conference at Lancaster University, the academic home of Harold Perkin, Eric Evans and many of our founding and leading figures.
A number of leading figures from the Society shared their thoughts on the anniversary at the conference. Click below to read the reflections of…
This anniversary year also saw the publication of a virtual special issue of our journal Cultural and Social History . This included former editor John Arnold's pick of the top five articles published in the journal, as well as two short articles on the history of the Social History Society from former SHS Chairs Pat Thane and Malcolm Chase. The latter includes the following passage:
It is easy to overlook now how daring Perkin's vision must have seemed. If there was space between, on the one hand, long-established generalist societies like the Royal Historical and the Historical Association and more 'niche' associations (of labour or agricultural historians for example) on the other, then it was ground long-claimed by the Economic History Society and now rapidly being colonised by History Workshop.
Rather than History Workshop Journal, I mean the gatherings each November – chaotic and inspirational by turns – that by the late 1970s were drawing together many hundreds of historians and activists. The rapid acceleration of History Workshop from a modest 'Day with the Chartists' in 1967 clearly indicated the existence of a constituency of historians whose interests were otherwise going largely unmet.
From its inception, though, the 

SHS

 was an academic force, with its conferences and newsletters conceived in that light. Yet at the same time the Society conspicuously stood outside the Oxbridge-London triangle that profoundly influenced History Workshop, even after the latter's annual November gatherings vacated Oxford for the provinces from 1980.