SHS Annual Conference 2023
University of Essex
5th July, 2023 – 7th July, 2023
Our next annual conference will be held in person at the University of Essex
---
What to Expect
Our next annual conference will be taking place at the University of Essex's Colchester Campus. The university is one of the seven 'plate glass' universities and was a hotbed of student radicalism in the late 1960s.
Read our statement about current industrial action at the University of Essex.
The conference will be the second we have held in person since the COVID-19 pandemic and builds on the foundations we established at Lancaster in 2022. While still the largest gathering of social and cultural historians in the UK, the conference will remain smaller than our pre-pandemic events and we hope that participants will attend the whole event. Our aim is to create an event that is as convivial and supportive as possible.
While the conference is designed as an in person event, we will retain the option for speakers to present online if circumstances dictate this.
The programme will be organised thematically and incorporate panels of three 20-minute papers.
We are working with the University of Essex to keep the costs as low as possible. There will be a discounted rate for postgraduates and those working outside academia, as well as a generous package of bursaries. The conference is not designed to make a profit.
---
Keynote: Professor Miri Rubin, 'The Terms of Belonging in Late Medieval Cities'
Our 2023 keynote will be given by Professor Miri Rubin, the distinguished historian of Medieval and Early Modern religious cultures.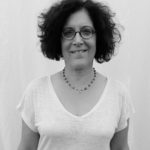 Miri's lecture will discuss life in later medieval cities. These spaces were the products of incessant migration and movement. They habitually were home to newcomers, to settled communities of difference, to those who stayed for a while: pilgrims, students, mariners, or traders. City life benefited from interactions enabled by the open spaces of market and town squares, and yet those who ruled sought to control – set boundaries – on the presence of people within them.
The lecture will introduce some of the ways in which openness and boundedness were understood and enacted in urban communities across Europe during a period which saw extremes of demographic change, of economic and political dislocation.
---
Roundtable: Social and Cultural Approaches to Movement, Migration and Borders
Our roundtable takes its inspiration from Colchester's location and its history as a trading port and site of migration. We will consider the different ways that social and cultural historians approach movement, migration and borders within their research. Our panel will include Professor Margot Finn FBA (UCL), Kat Hill (Birkbeck), Aparajita Mukhopadhyay (University of Kent) and Brodie Waddell (Birkbeck).
---
Radical Essex: A Walking Tour of the University of Essex Campus led by Jess Twyman
We are delighted put on a bespoke tour for Social History Society conference delegates. Led by Art Exchange Curator Jess Twyman, this campus walking tour will explore Essex's radical history. As numbers will be limited, we will offer an opportunity to take part either just before the conference starts on Wednesday 5 July or just after on the early afternoon of Friday 7 July. Sign-ups will be available closer to the time.
---
Conference Programme
The final conference programme is now available to download.
---
Call for Papers: Deadline 13 January 2023 EXTENDED to 20 January 2023
We warmly welcome proposals for individual papers and panels from new and established historians, working inside and outside Higher Education.
Our conference is organised by eight thematic strands, which range across time and space. Your abstract should address at least one of our strands and indicate which is your first preference. The strands have been revised this year and the full details of each are available here.
Abstracts for individual paper should be no more than 250 words. Panel proposals should include an overarching title alongside the individual details.
The call for papers has now closed and we will be in touch with speakers in March 2023.
---
Could you be a Strand Convenor?
We want to hear from anyone who is interested in putting themselves forward as a strand convenor. We are keen to ensure balance within strands (in terms of research interests, but also in terms of career stage and type of work) and to encourage more convenors from under-represented groups.
This is a voluntary opportunity that has the potential to shape the Social History Society for years to come.
If you are interested in becoming a convenor, or would simply like to find out more, please get in touch via socialhistorysoc@gmail.com
Update January 2023: We have now filled most strand convenor spaces. Please look out for further opportunities to get involved in the SHS. We advertise strand convenor and committee vacancies annually.
Conference News
Call for Papers
20/11/2023
Essex 2023
21/11/2022
Could you be a Strand Convenor?
08/11/2022