Stephanie Allen, University of Hertfordshire
Lying about virginity has existed for the last five hundred years, at least. Today we have lie detectors and liars are outed on TV shows and social media, but what happened in a period before these technologies existed? What happened when a man feared his new wife was not a virgin upon marriage? How was a paying customer certain that his new acquaintance was legitimate in her claims that prostitution was a result of her economic hardships, that she had 'never done it before' and not just spinning a tall tale to receive a higher fee?
The answer is, there was no certainty because, as early modern historians know, the female body was ambiguous and mysterious.
"There are a thousand ways of losing the marks of virginity, without having to do with a man; there are in like manner, a thousand ways of recovering them again, when it has been really lost by having to do with a man."
Catherine Elizabeth Weld, The cases of impotency and virginity fully discuss'd (London, 1732) p. 46
When I first started researching counterfeit virginity in early modern England it was a subtheme I intended to use to illustrate within my thesis that women lied about their bodies. Little did I know that this small part of my thesis focusing on early modern bodily fraud would gain momentum as a central focus of conference papers (and hopefully, one day, published works). Amongst these was my turn at this year's Social History Society conference which, much to my surprise, was awarded the prize for best postgraduate paper.
Originally formed as half of a chapter on female sexual and reproductive deceit, the research presented in that paper fits in the middle of a large topic which assesses different types of defective and deceptive bodies in early modern England, how they were performed and how they were detected. This also includes fraudulent beggars, the use of prosthetics and fake pregnancy.
My paper discussed some of the supposed methods and motivations behind these fraudulent women. It assesses some of the different ways in which they were imagined to have manipulated their bodies, either by falsifying the flux of blood that was expected to follow the breaking of the hymen during intercourse, or by changing the internal shape and tightness of their reproductive organs. Both were written about at considerable length by male medical authors who believed that women's bodies could not be trusted. Therefore, in a society where men were fearful of women's bodies and female agency, it is not surprising that they depicted accounts of how they imagined the deceit was enacted.
The same authors who wrote detailed accounts of the tactics women could employ to enact their deceit, however, also provided women with legitimate narratives to explain the absence of proof of their virginity. Popular works such as Aristotle's Masterpiece (1684) and Aristotle's Last Legacy (1730) briefly concluded that there were a variety of factors which could lead to the absence of proof, for example 'an excess of lust' or 'desire for a man' was thought able to 'break the hymen.'
Other reasons included internal bodily pressure such as 'stopping of urine,' 'coughing, violent straining or sneezing'. Each of these explanations provided by medical authors were easy to use and would have required little physical proof, by using the choice of narratives available women could have easily deceived those around them if they chose to.
Medical texts and popular works displayed a wide range of depictions of how to fake virginity in early modern England, whilst many texts reused other authors theories a few were able to engage in a fuller analysis of how they believed this type of female deceit was enacted. For my paper I was only able to mention a handful of these representations as the scope of sources which mentioned fake virgins, whether in passing or in detail, was greater than first imagined.
Medical authors described the use of comfrey roots (a herb) and alum water (a diluted chemical compound) to 'contract the parts' and make a 'whore feel a virgin again.' Whilst others referred to the use of animal's blood applied to the genitals, leeches, or herbal concoctions which would cause blisters, and therefore replicate the loss of virginal blood during intercourse.
Authors depicted these women (and their helpers) as components of a grand scale duplicity intended to deceive men, without having any proof that these practices existed. Only one author, seventeenth-century physician Nicholas Culpeper, wrote an account of a woman he knew of who had bathed in comfrey roots ahead of her possible marriage. Yet Culpeper is the exception.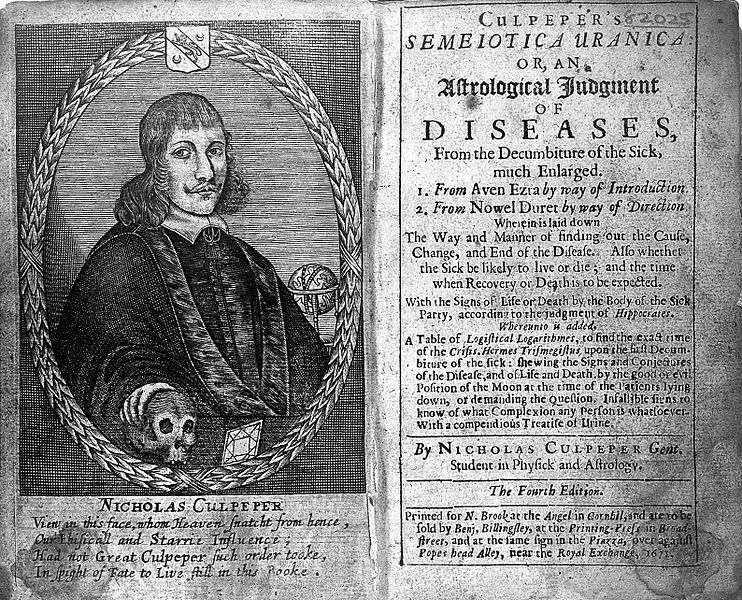 Virginity could be used as a bargaining tool for marriage, knowing that a wife was pure, moral and clean of sexual diseases was desirable for many men. Yet virginity, and its loss, had various social connotations. Women's virginity was assessed and used as evidence within impotency cases, to prove whether or not a marriage had been consummated. Likewise, it was used to determine whether a rape had occurred or not. Therefore, knowing that virginity, or its absence, could be used against them within different contexts, it is not surprising that many men publicly doubted and condemned the readability of female bodies when given the chance.
What this research therefore reveals are the cultural fears surrounding fake virginity, rather than primary accounts of women being discovered. Whilst fake virgins were difficult to prove, the fear of their existence was real. Perhaps then the sexual relationship between the sexes in early modern England was more strained, and plagued by more controversy, than might be assumed.
Click here to find out more about the SHS best postgraduate paper prize
You can find out more about the poster prize by clicking here.
About the author: Stephanie Allen is a PhD student at the University of Hertfordshire, having previously studied at Northampton and Exeter Universities. She is currently working on her doctoral thesis, which is entitled 'Deceitful Bodies: The Performance and Physicality of Bodily Fraud in Early Modern England c.1540-1750.' At the 2018 Social History Society conference, she was awarded the best postgraduate paper prize for 'Recreating Virginity: Fears of Sexual Deviance in Early Modern England, c.1540-1750'.